Bilbo is a 3-4 month old male Cross-Breed. He is another pup from the Lord of the Rings Litter. This puppy boy were found abandoned alone in a cave in the mountains. The litter is made up of two boys and five girls. He is a handsome, small to medium sized, short-coated, brindle and white tan puppy boy.
He is outgoing and happy. He is a curious little boy and he loves to play with all his siblings. We need a loving home with another friendly dog, to be some company for him and no young children.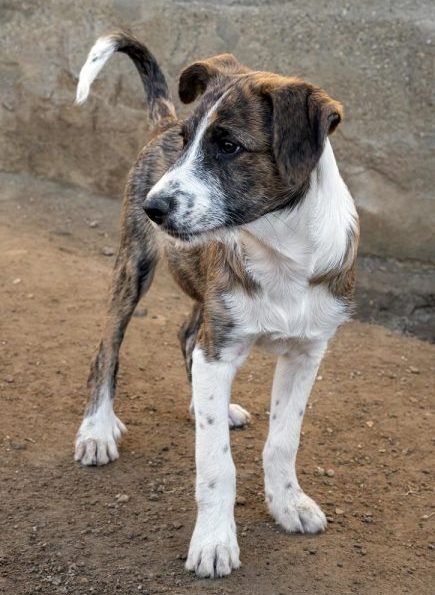 He loves to play with all his siblings. He loves to be outside and is eager to learn. Very friendly boy. This litter are all gentle and friendly pups. Now nicely coming out of themselves and learning to live properly without fear.
OTHER USERS BOUGHT THIS!!!