Oscar is a 7 year old male Welsh Terrier. He is a typical Welshie full of character. He is needing a new home as his current circumstances have changed and he needs a calmer home that will have the time for him. He loves having cuddles, being with his family, pottering about his garden and just enjoying the finer things in life.
He was attacked about 4 years ago and this has left him anxious around other dogs when he is out on lead. We will work with any family to help this – but avoidance is generally the best policy. He is fine when he gets to know the dog and does have a 'brother' that he visits with no problems. But we feel an only dog home would suit him best.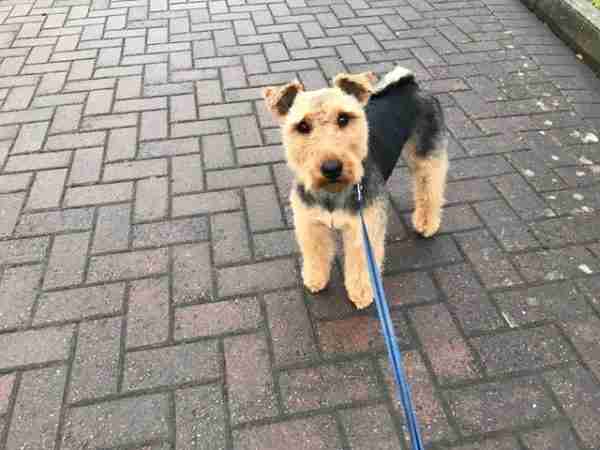 He does have a gluten free diet and this must be maintained – but he is in good health and energetic and really a lovely Welsh boy. Loves a good chew, playing with his toys, walking with his humans – he can be left for short periods and is housetrained.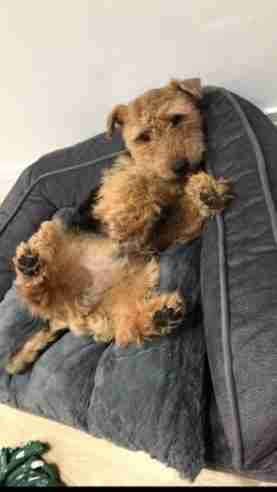 He will need a home with no young children and no visiting children – no small animals/ cats – this is not unusual for terriers! He is in Glasgow but we would be willing to rehome elsewhere for the appropriate home.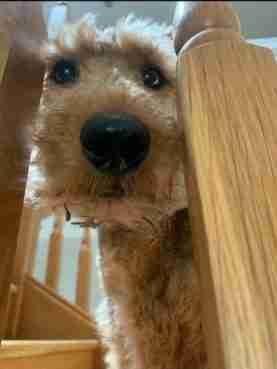 He is neutered and up to date with his vaccinations
OTHER USERS BOUGHT THIS!!!