The National Snaffle Bit Association is excited to announce its 2021 Horse of the Year recipients, Hot Lopin Lily in the Show division and Diamant's Legacy in the Hunter Jumper division.
Show Horse Of The Year – Hot Lopin Lily
Hot Lopin Lily, a 2017 double registered mare, is owned by Caroline Cavallo of Gillespie, Illinois. On her road to being name Horse of the Year, Hot Lopin Lily earned $34,033.95 in earnings and 108 points in Western Pleasure, Trail, Western Riding and Performance Halter from Florida to Arizona and all the majors in between.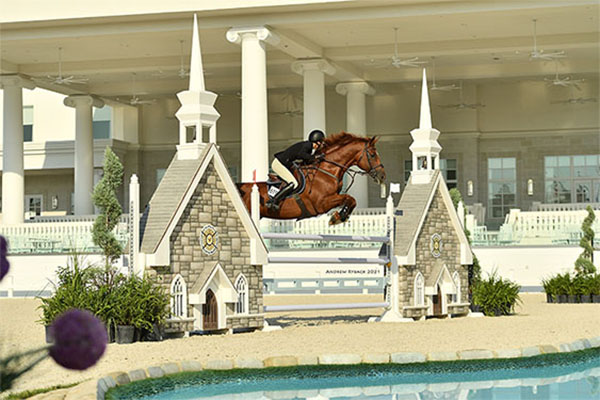 Hunter Jumper Horse Of The Year – Diamont's Legacy
Diamant's Legacy, a 2009 stallion, is owned by Derek Petersen of Archer, Florida. In the first year of NSBA approved Hunter Jumper competition, Diamant's Legacy amassed $106,575.00 in earnings and 85 points shown exclusively by Jordan Petersen at events held at the World Equestrian Center.
Look for more information on these talented horses in the April issue of The Way To Go magazine.
Photos courtesy of Larry Williams Photography and Andrew Ryback Photography.
About NSBA
Established in 1983, the National Snaffle Bit Association has expanded from its roots of the pleasure horse to recognize various disciplines and eight breed associations in competition. NSBA's programs uphold keeping the welfare of the horse as the primary consideration in all activities and encourage the use of standard rules for holding and judging events.
OTHER USERS BOUGHT THIS!!!